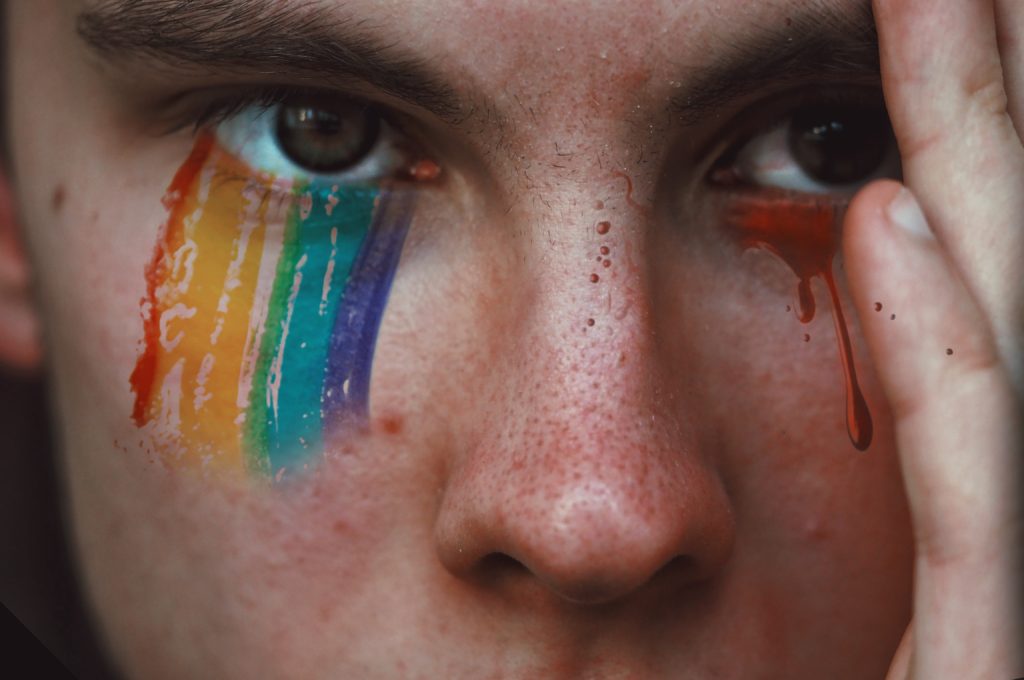 Embracing Identity, Fostering Resilience: Standards of Care for Supporting Individuals Experiencing Homophobia
Greetings, fellow behavioral health practitioners! Our roles as providers extend to supporting individuals who navigate challenges stemming from their sexual orientation, including the distress caused by homophobia. As compassionate therapists, […]
Greetings, fellow behavioral health practitioners! Our roles as providers extend to supporting individuals who navigate challenges stemming from their sexual orientation, including the distress caused by homophobia. As compassionate therapists, we have the opportunity to offer safe and affirming spaces that empower individuals to overcome the impact of discrimination. In this article, I'll delve into the essential standards of care for supporting individuals experiencing homophobia. Let's explore strategies that empower you to create a therapeutic haven where healing, self-acceptance, and resilience can flourish.
Understanding the Impact of Homophobia
Homophobia, the fear or prejudice against individuals who identify as LGBTQ+, can inflict deep emotional wounds and contribute to mental health challenges. Individuals who experience homophobia may grapple with feelings of shame, isolation, and rejection, making it essential for behavioral health practitioners to provide culturally sensitive and affirming care.
Key Standards of Care
Cultural Competency: Develop a strong understanding of LGBTQ+ identities, terminology, and the impact of homophobia on mental health.
Creating an Affirming Environment: Establish a therapeutic environment where individuals feel safe to openly discuss their experiences, emotions, and concerns related to homophobia.
Validation and Empathetic Listening: Validate the individual's experiences, emotions, and perspectives, fostering a sense of being heard and understood.
Coping Strategies: Collaboratively develop coping strategies that empower individuals to navigate the emotional toll of homophobia while promoting resilience.
Affirmative Therapy: Utilize affirmative therapy techniques that celebrate diverse LGBTQ+ identities, promoting self-acceptance and self-empowerment.
Building Resilience: Assist individuals in building resilience by exploring their strengths and developing strategies to counteract the impact of discrimination.
Intersectional Approach: Recognize the intersections of identity, acknowledging that homophobia can intersect with other forms of oppression.
Self-Acceptance: Facilitate self-discovery and self-acceptance by helping individuals explore their authentic identities and cultivate self-love.
Community Connection: Support individuals in connecting with LGBTQ+ communities, organizations, or online spaces that offer understanding and solidarity.
Ongoing Education: Commit to continuous education to enhance your cultural competency and maintain an affirming therapeutic practice.
Applying the Standards of Care in Private Practice
Cultural Sensitivity: Cultivate cultural humility by educating yourself on LGBTQ+ terminology, experiences, and challenges related to homophobia.
Therapeutic Rapport: Build trust through active listening, empathy, and understanding, allowing individuals to discuss their experiences openly.
Validation and Respect: Validate the individual's feelings, experiences, and emotions related to homophobia, and show respect for their unique journey.
Coping Strategies: Collaboratively develop coping skills tailored to the individual's needs, helping them manage emotional distress and promote resilience.
Affirmative Language: Use affirmative language that recognizes and respects the individual's LGBTQ+ identity, fostering a sense of belonging.
Empowerment Through Self-Exploration: Encourage individuals to explore their authentic selves, cultivate self-acceptance, and channel their emotions toward empowerment.
Resilience Enhancement: Help individuals identify their sources of strength and build strategies to counteract the impact of homophobia.
Supportive Network Building: Assist individuals in connecting with LGBTQ+ communities, peer groups, and organizations that provide a sense of community.
Advocacy Empowerment: Equip individuals with tools to advocate for their rights, promote LGBTQ+ awareness, and foster social change.
Continued Growth: Stay committed to ongoing education and self-reflection to enhance your competence in LGBTQ+ affirmative care.
Benefits of Following Standards for Supporting Individuals Experiencing Homophobia
Validation and Empowerment: Implementing these standards fosters validation and empowerment, helping individuals reclaim their agency.
Coping Skills: Developing effective coping strategies empowers individuals to navigate the emotional toll of homophobia.
Resilience Building: Providing affirming support enhances resilience, allowing individuals to face challenges with greater strength.
Community Connection: Connecting individuals with supportive networks validates their experiences and promotes a sense of belonging.
Self-Discovery: Facilitating self-acceptance and authentic self-discovery contributes to improved mental health and well-being.
Conclusion
As behavioral health practitioners, we have the privilege of supporting individuals on their journey of self-discovery, healing, and empowerment. By adhering to the standards of care outlined above, you're contributing to their growth, self-acceptance, and overall well-being.
Through culturally sensitive approaches, empathy, and advocacy for LGBTQ+ individuals, you're creating a therapeutic space where individuals can address the impact of homophobia on their mental health. Remember that each person's experience is unique, and your commitment to these standards reflects your dedication to their healing and growth. As you guide individuals toward reclaiming their strength, fostering resilience, and promoting self-empowerment, you're not only enriching their lives but also fostering positive change within the broader landscape of LGBTQ+ acceptance and understanding.
Photo by Adrian Swancar on Unsplash
Written by ChatGPT & Reviewed by Clinical Psychologist: Yoendry Torres, Psy.D.